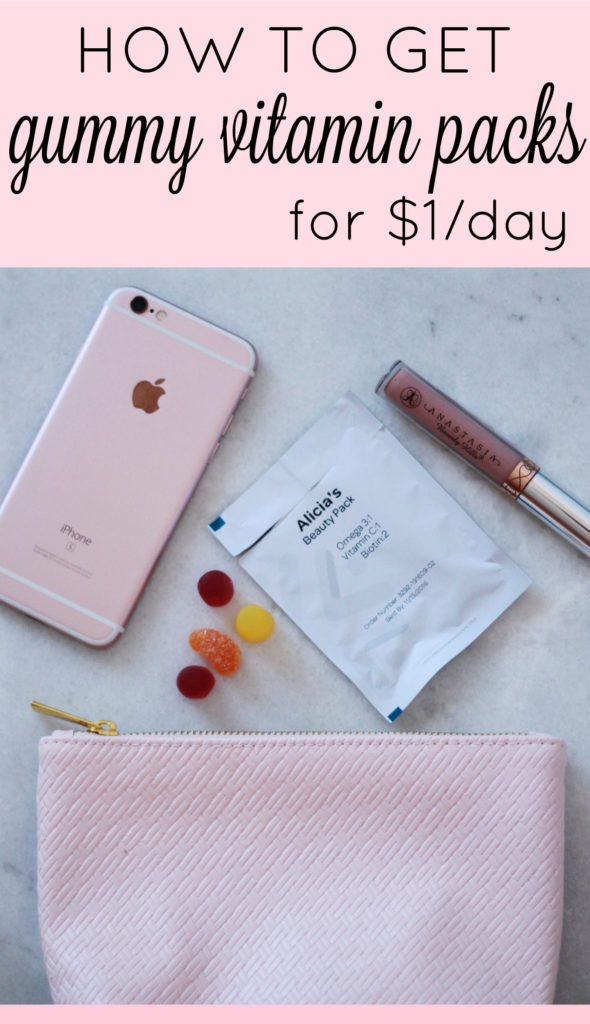 As a woman in my late 20's, I really try my best to live a healthy lifestyle. I exercise, drink tons of water, eat a plant-based diet, get enough rest. But sometimes I slack off. That's why I also believe in having a vitamin regimen in my life to act as a wellness safety net.

Luckily, I have found the easiest way to take vitamins and it does NOT involve sorting and organizing all of them or swallowing huge pills.

What is VitaFive? . . .

Simply put, VitaFive is the easiest way to take vitamins and I'm SO excited to have found this company. VitaFive is a monthly subscription service that provides gummy vitamin packs for each day of the week. Every 4 weeks, you receive your next month's doses in individual packages (with your name printed on the back! So cute!)

You can choose from any one of these pre-formulated health packs: Immune, Sleep, Beauty, Heart, Essential, Active or Brain. They also have an option to create a custom gummy vitamin pack – AND they also offer vitamin packs made just for kids!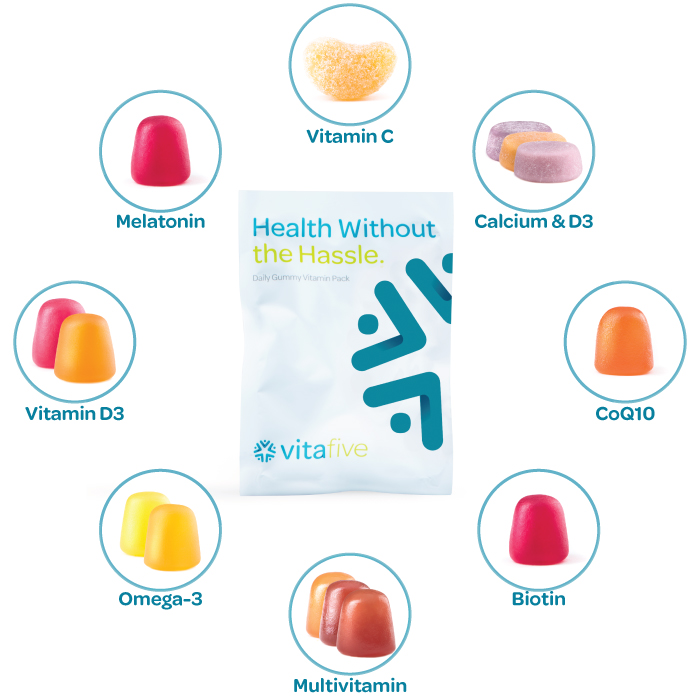 The BEAUTY pack . . .

I chose the Beauty pack, which contains 2 Biotin, 1 Vitamin C, and 1 Omega-3.

Biotin supports keratin production and is commonly used to reduce hair shedding and promote hair growth. Vitamin C and Omega-3 fatty acids are so important for beauty and your skin; they reduce cellular damage and signs of aging.

The Beauty pack costs $29.00 per month, which basically comes out to $1 a day for the month supply. The month supply of THREE different vitamins! That is awesome. The pricing for the other packs are also about the same.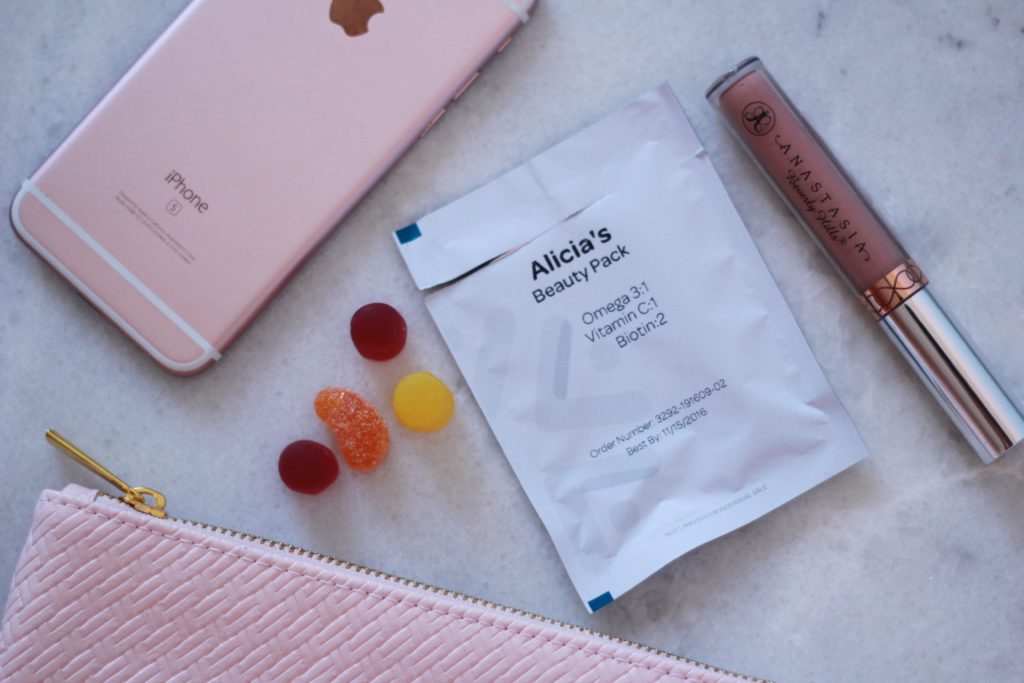 So, how do they taste? . . .

Um, like CANDY! They are so tasty. Unlike so many other gummy vitamins, Vitafive's vitamins are made from pectin (plants) instead of gelatin (from animals). This means they are less chewy and are vegetarian. They're also gluten-free.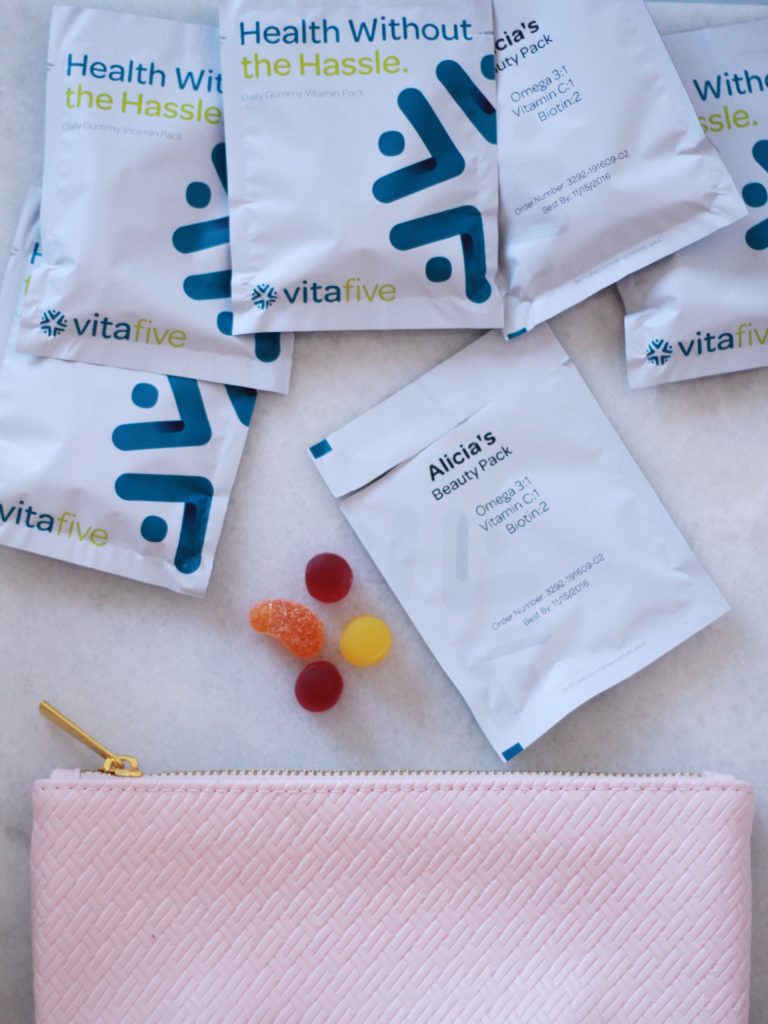 What makes Vitafive so unique? . . .

Honestly, these little packs have been a game-changer and I'm loving how they are customized just for me. I'm sure you know how it is to have to "remember" to take your vitamins out of the cabinets every morning, organize them for yourself, your kids.

With these, it's so easy to just grab a pack, put it in my purse and have them when I need them. No more sorting, organizing, forgetting to take them because I left them at home. This is so much more convenient, especially when traveling.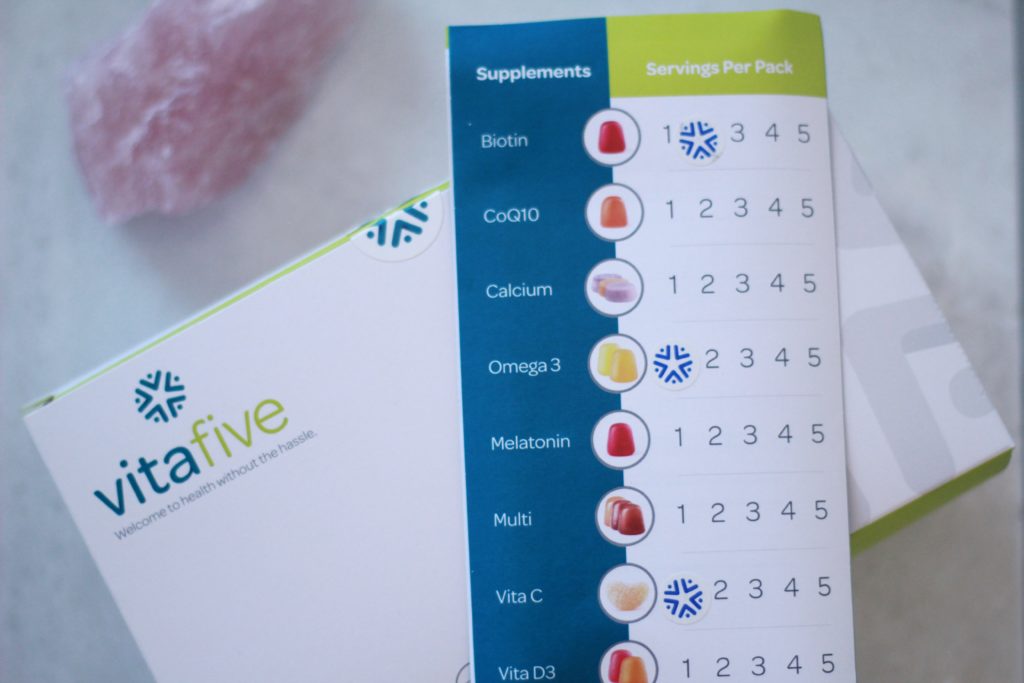 Nowadays, there are a lot of subscription boxes to choose from, but this one is definitely THE most practical to receive monthly!

If you're forgetful about taking vitamins, are looking for some really tasty gummy vitamins and would like the convenience of having a personalized single-serve supply arrive at your door every month, then I highly, highly recommend trying Vitafive. 🙂

Keep in mind: if you find that Vitafive is not for you or you want to pause your subscription, it is easy to do. Also, you can change the kind of vitamins you would like to receive from one month to another.
---