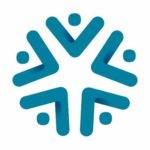 If you've been around here much, you may know that I am a fan of gummy vitamins. Why? Well, they taste like candy but are good for you. That's a win-win for a candy lover like me. When the folks at vitafive offered me the opportunity to try their daily vitamin packs for a month, I said "of course!"
Vitafive provides a variety of "health packs" and custom gummy vitamin packs. The vitamins are gluten free, kosher and vegetarian – some are vegan. They are also free from the major 8 allergens! They do not contain gelatin, but instead are made with pectin and starch. They are nice and soft and don't melt or stick together. They come in convenient daily pouches that are sent on a 4-week subscription basis. They even have your name on them in case several people in your household use them.
Vitafive offers great tasting gummies in Vitamin C, Biotin, Omega 3, Multivitamin, D3, Melatonin (sleep), CoQ10 and Calcium and D3. Each pack has a combination of gummies for specific interests/health needs. They include seven combinations for adults and three for kids. The adult packs are: Beauty, Active, Essential, Brain, Heart, Sleep and Immune. The kids are Healthy Bones, Essentials and Immune. Don't see the combo you are looking for? No problem! You can create a custom one.
I have trouble sleeping so I got the sleep pack to test. It contains 2 Melatonin, 2 Vitamin D3 and 2 Multivitamin. They say, "Many factors, such as changes in hormones or vitamin deficiencies, affect your body's ability to achieve quality sleep. Melatoin and Vitamin D3 directly regulate sleep and our Multivitamin supports body restoration as you sleep. If you are experiencing trouble falling asleep, staying asleep or suffer from fatigue during the day, the Sleep Pack is for you!" Yes, that's me. The Sleep pack vitamins taste delicious. I like the consistency and the taste of all three of these. I've had mixed results with melatonin. I feel like it helps me fall asleep but not stay asleep. I realized that despite my sweet tooth, I did not enjoy the sweetness of the gummies close to bed time.
That said, I loved the taste and nutrition, so I ordered a custom pack (on my own dime). My custom pack includes: 2 Vitamin D3, 2 Omega 3s, a CoQ10 and a Calcium and D3. These are also delicious. I will say the Omega 3 has a bit of a different taste (I would say fishy but it is not fish as it is vegan!) I think over time I may swap D3 for a multivitamin. I really like these and have been having them after lunch as a treat!
Learn more about vitafive on their website and check out the health packs and custom options here. You can cancel custom packs 2 business days or more before renewal and health packs two weeks before via email or by calling. You can also follow vitafive on Facebook, Twitter and Instagram. I will be hosting a vitafive giveaway soon, so keep an eye out!
Do you take vitamins? Would tasty gummies make your vitamins more fun?
Please note: I was provided samples of vitafive for the purposes of this review. This post also contains an affiliate link. If you purchase vitafive with the link in this post, I will receive a commission. Also, I am not a medical professional and claims here and on the vitafive website have not been evaluated by the FDA. The products are not intended to treat, cure or prevent any disease.